Ubuntu has great download accelerators, such as Uget, flareGet, Steadyflow ... you can install and experience the application to find the application that suits you.
Step 1: IDM does not support a version running on Ubuntu, so you need to first install Wine. And open Winetricks install 3 more DLLs: msls31, winhttp, wininet

Step 2: Download IDM 5.05 version
Why is version 5.05 not the latest version? Since I have tried the two latest versions of IDM (6.17 and 6.15) but they do not work well, only version 5.05 is the best.
Step 3: Installing IDM through Wine is identical to installing IDM on Windows. Next and next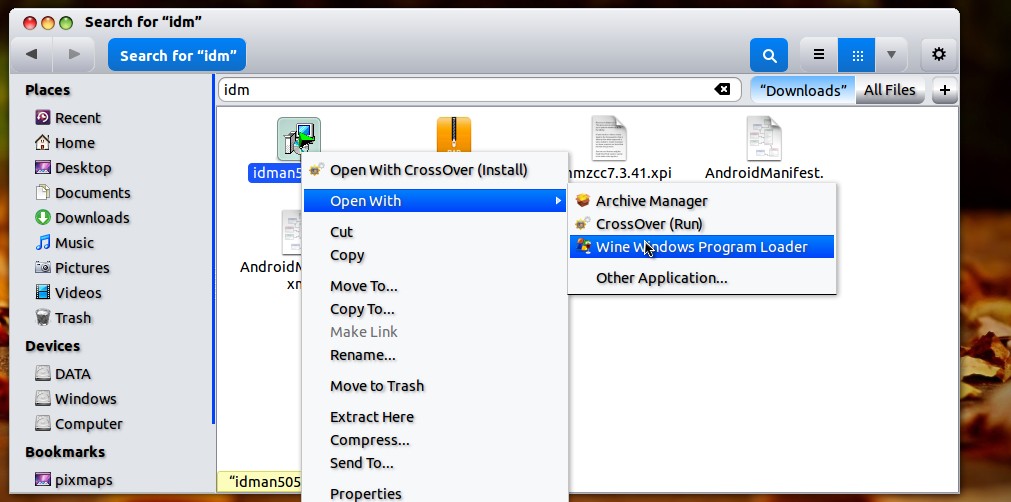 And if the installation is successful you can find IDM in Dash / in the application manager of Wine.
After finishing step 3, you can use IDM on Ubuntu as IDM on Windows. IDM application gives you 30 day trial period, after 30 days of trial, you can go to IDM homepage to buy license: http://www.internetdownloadmanager.com
Currently, when using IDM version 5.05 on Wine, IDM addons on Web browsers do not work, so you will not be able to see the IDM icons detecting media links like on Windows. However, there is a method to fix that you can use the addon to detect other links like:
DownloadHelper (on Firefox), DownloadThemAll (on Chrome) and get the media link you need to download, then paste into IDM. There is a less complicated method, which is using the Flashgot Addon, but this addon only supports Firefox.
First, you have to install Flashgot addon on Firefox ("Tool"> "Add-ons").
On Firefox, open a new tab, in the address bar, under "about: config", select "I'll be careful, I promise!" Firefox will put you in the settings, on search you type "flashgot.useWine", double click on "flashgot.useWine" below, change it from "false" to "true". Then, restart Firefox.
Open FlashGot Option. In the "General" tab, set as shown below, then select "OK"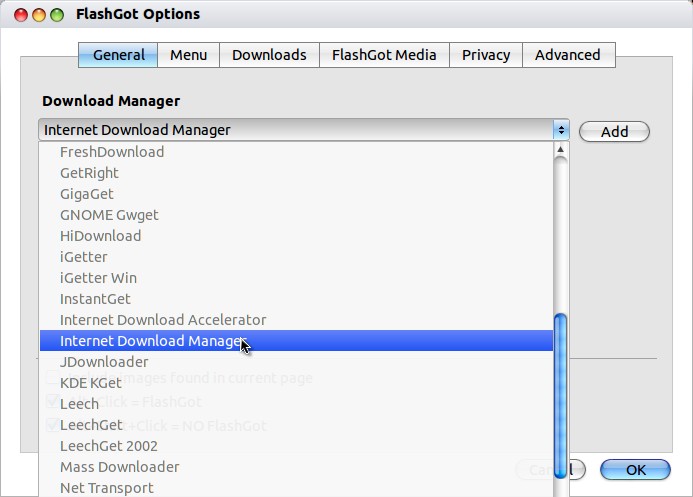 From now on, when you use Flashgot to download media, Flashgot will automatically send links to IDM.